As the Consolidated Audit Trail (CAT) saga continues to unfold, there is continued uncertainty throughout the industry. When are the reporting deadlines? Are the specifications published and final? Are we reporting personally identifiable information or not? All of these questions are clearly on the table, being discussed by the SEC, SROs, and firms throughout the industry. As the weeks go by in 2018, we expect the answers to these questions to become clear.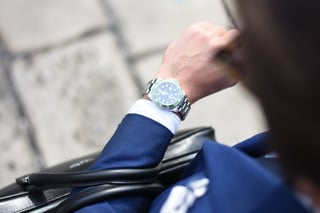 We've created pragmatic approaches to solve the CAT problem by working with regulators and broker dealers over the past 5 years. While industry progress seems to trudge along, there does appear to be some glimmer of light at the end of the tunnel. That light? The real experts of the industry are starting to get engaged.
Who are these experts? Every firm has them. These are the individuals who live in operations and technology, supporting the day-to-day front, middle, and back office operations that produce the 40 to 95 billion transactions each day that flow through the markets. These are leaders that manage the client onboarding teams who manage the 110 million accounts and 40 to 50 million clients that are in scope for CAT. These are the data and technology experts that have cleaned up broker trades, mis-aligned accounts, and made updates required for new products, new venues, and new execution each year. This is a small band of probably a few hundred people in the world, but these are the experts that really know how to do CAT. As an industry, we should listen to them.
In the last number of weeks and months, groups of these industry practitioners have come together through FIF working groups, meetings with peer institutions, and have provided feedback into the CAT process and specifications. As these experts have come together, it's very clear that no one else on the planet really understands the way transactions flow throughout the industry like these individuals. Want to know the impact of time stamps, trading day cut-offs, and the multitude of order types? Ask the experts. Want to understand the challenges of standardized codes vs. free form text and the exceptions that will result? Ask the experts. Want to understand why LEIs will improve institutional reporting and all of the nuances that exist between account systems, KYC systems, and other client systems? Ask the experts.
While Wall Street often gets a bad wrap for creating the very behavior that CAT is seeking to reduce through advanced surveillance, the individuals that actually make Wall Street work know how to solve CAT. They live this world every day, they take their job seriously, and they understand how to achieve the goals of CAT. Regulators, seek these experts out. Firms, find your experts and empower them to help. Real data and real processing always break the most elegantly designed system, and that's where the true expertise of the industry can help CAT be successful.